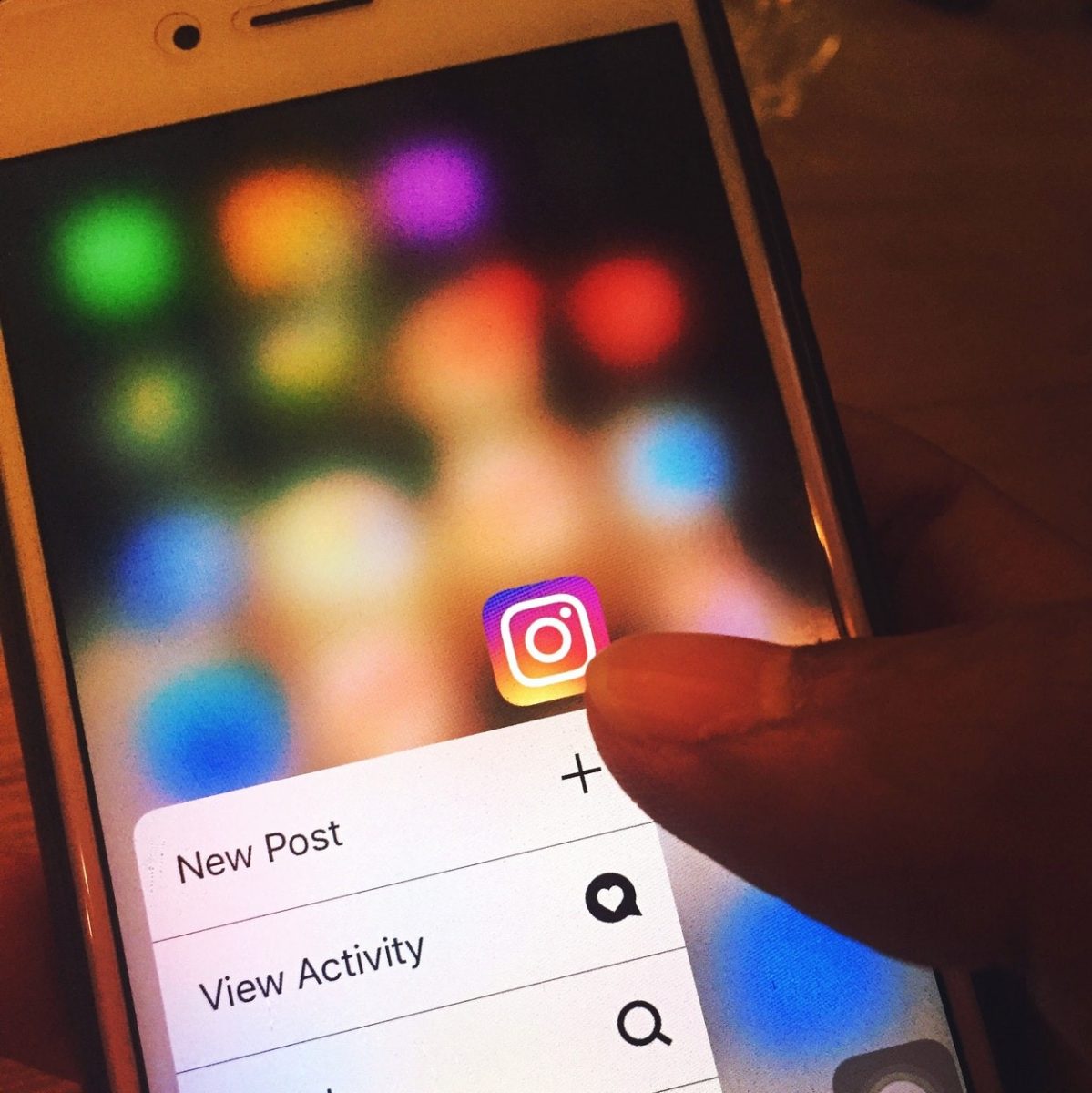 Author: Andrea D'Ottavio
Understand what Instagram… wants!
In my Instagram course and most of my talks, I remind people that Instagram is… a business. As such, although they don't charge their users, they charge their advertisers.
Advertising is what keeps Facebook (who owns Instagram) alive and we should never forget this basic principle.
Like all social media platforms, Instagram needs to grow and keep its users on the app as much as possible. By keeping people on the platform for longer, they can sell more ads. It's as simple as that.
It then becomes strategic having content that keeps people engaged as long as possible. So, if you want to get more engagement and followers on Instagram in 2020, you should focus on the following:
1. Understand Instagram ranking factors
The algorithm is designed to keep us users hooked as long as possible. To achieve this goal, Instagram rewards content that keeps people on the app. The most important ranking factors are:
Time

: the time people spend on your content (posts/stories/IGTV) is probably the most important signal

Engagement

: how people engage with your content
2. How to rank better
Optimize your bio.
The bio is the first area shown to people visiting your profile. Make sure you follow these guidelines to make it more effective.
Keep the bio clear and short (limit is 150 characters, including spaces)
Add emojis/symbols so that it looks nicer
Add your own branded hashtag
Add a utm to the link and shorten it
If you have more than one profile, mention the other (e.g. @otherprofile)
Use the right hashtags
Eventually, you will notice that between 10% and 30% of the traffic on your posts come from hashtags.
Using the best ones can increase the reach of your content dramatically and expose your content to a larger audience.
The best tools to find the right hashtags are Tailwind, Keyhole and Socialinfo.
Create infographics
Infographics have become quite popular on Instagram, too.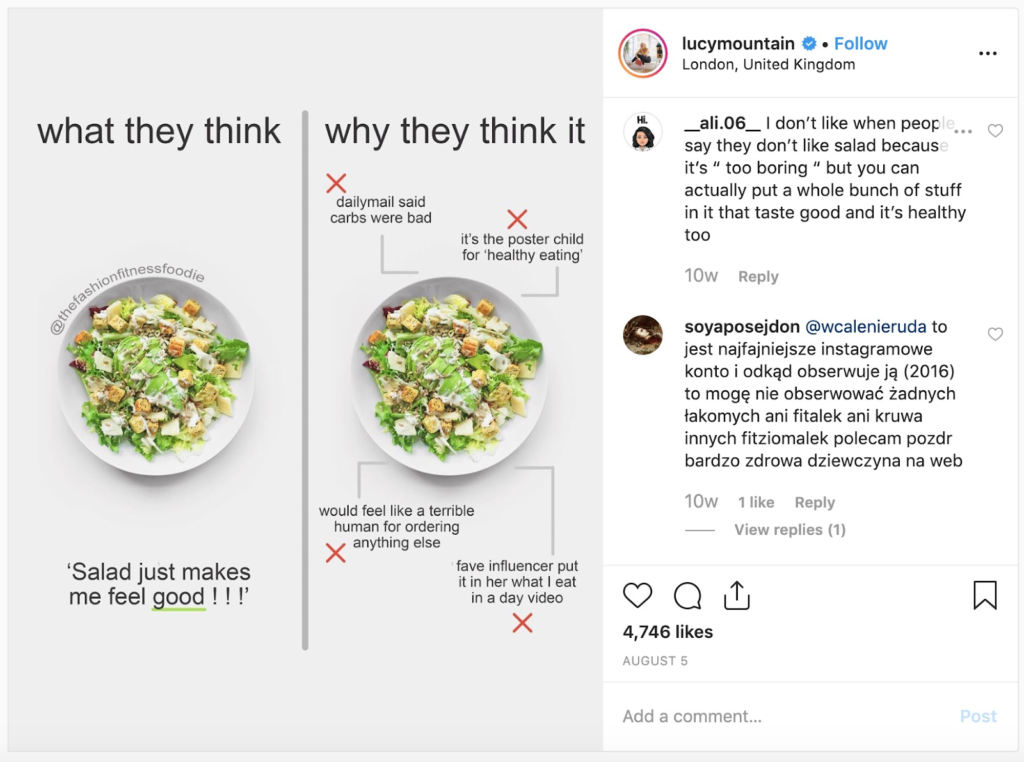 They can be very strategic to keep your audience engaged on your posts as they:
increase "saves"

create conversations

grow engagement
Make sure you make good use of infographics also on Instagram.
Post long videos
Long, engaging videos keep watchers longer on the platform and help Instagram grow their IGTV channel.
Somehow Instagram also wants to compete with YouTube and posting long videos will reward you as you're helping them grow IGTV!
From my experience, IGTV videos get 10x more views than videos posted in the newsfeed.
Also:
Long videos keep people on your content for longer

Full videos can be shared as IGTV previews on stories and posts
You can add clickable links on IGTV posts!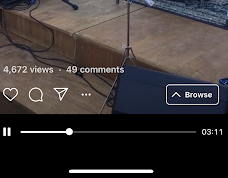 Use interactive stories to grow engagement
Interactive stories can definitely add a twist to your profile and grow your engagement as they stimulate people to interact (which is a good signal for the algo).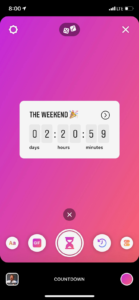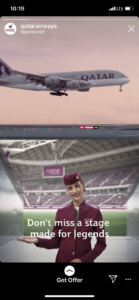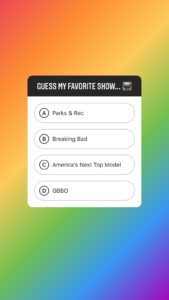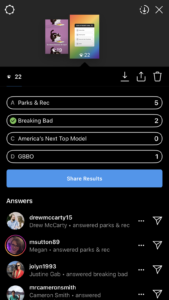 Write long captions
As people love to read stories, writing long captions, for some types of posts, may be quite strategic.
Eventually, Instagram is also a micro-blogging platform for some and telling more about your photos through good stories, will create an important hook with your audience.
When you post long form captions:
People will likely spend more time reading

You will create more conversations (which drive engagement)
Use quotes
Good, inspiring quotes always capture the attention of people scrolling through the newsfeed.
Also, creative quotes increase saves and shares, so it's important you make good use of quote to get:
more saves

more comments

more likes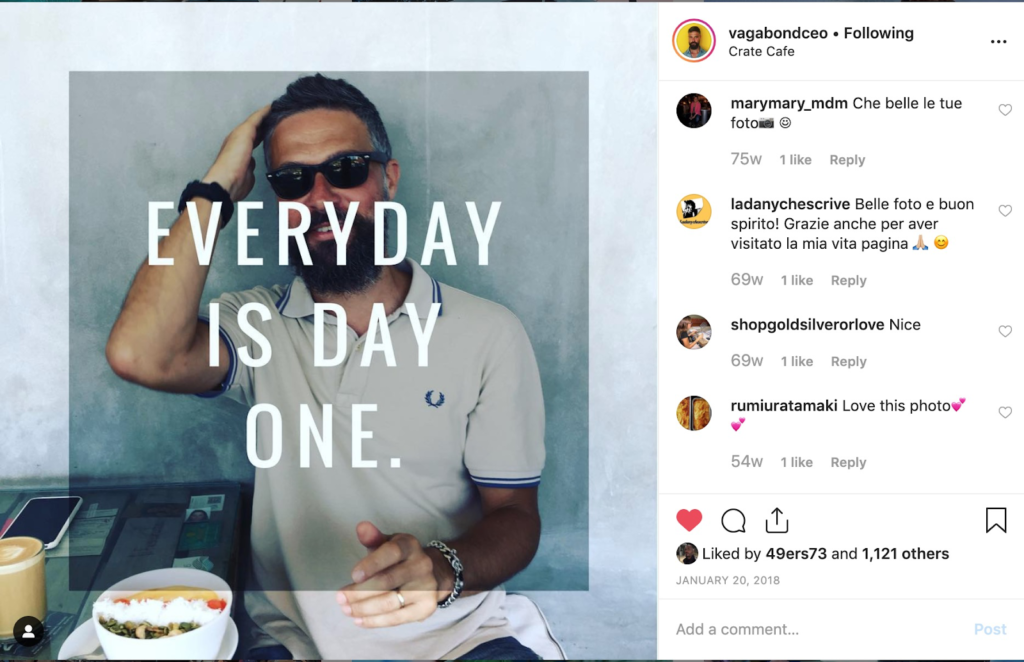 There are some free tools you can use to quickly add quotes to your photos, without the need to use Photoshop or other expensive software.
Our favorite is Canva.
Get more clicks on your link in bio
This is a little dirty, but always works 🙂 
Mention your profile on your own captions to quickly take people to your profile: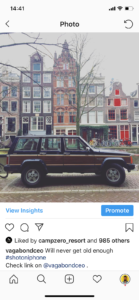 Create multiple links in bio
You can only add clickable links in the bio, stories (as long as you have at least 10k followers) and in IGTV posts.
Add multiple links to your link in bio:
use Tailwind or Later to create multiple links for your link in bio
Run  giveaways
With giveaways and prize contests, you will grow your followers and engagement quickly.
These are the types of giveaways that work:
Comments picker


Post photos or videos, add your hashtag, ask people to comment and mention a friend to enter.




Randomly select winners (we have a web app for that!)
Hashtag contest


Ask people to post a photo, add your hashtag, mention your profile and a friend.




Choose winners!