Stop Wasting Your Time and Focus on What Really Matters
You need to define what is important to you and what you want to pursue in your life.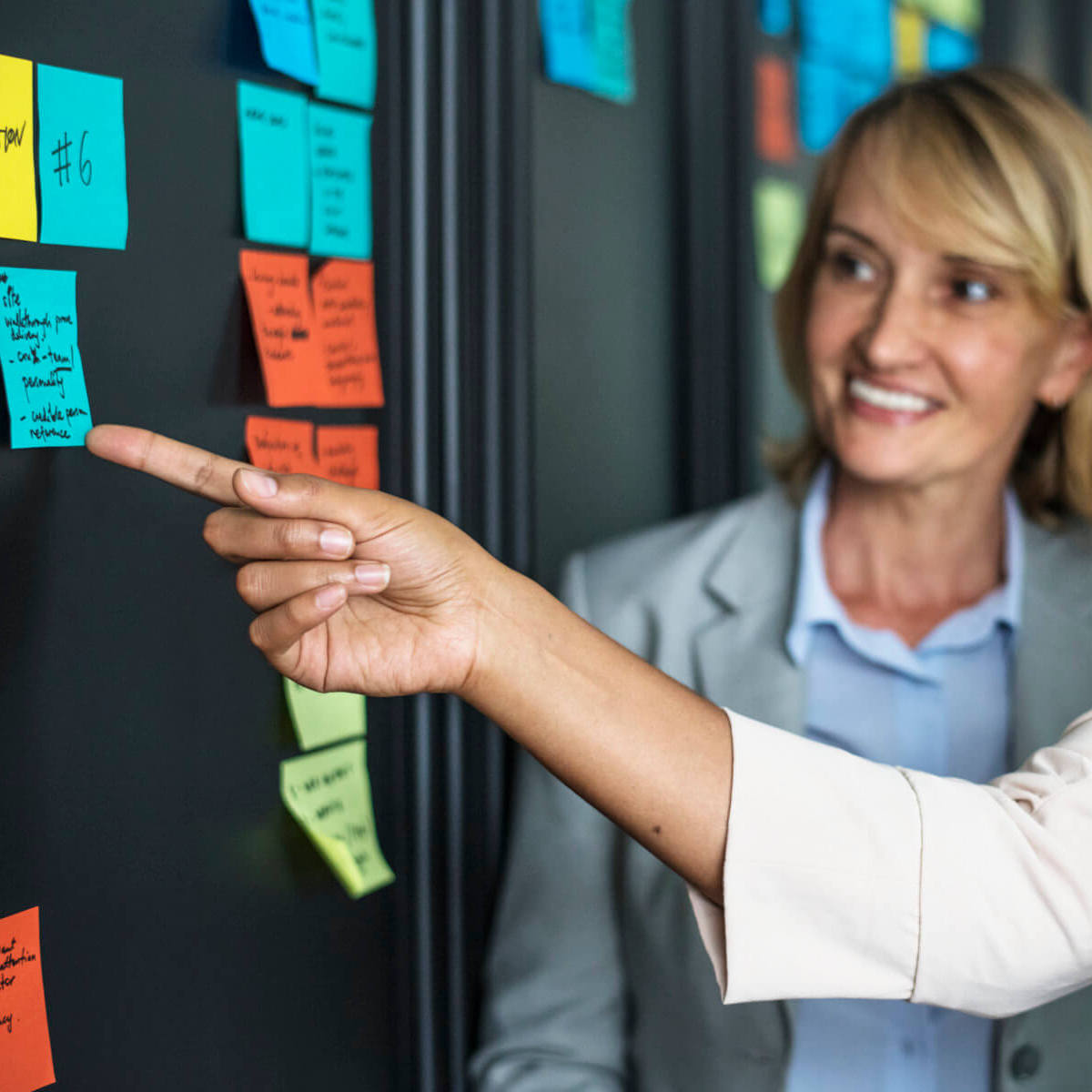 Author: David Henzel
Being focused on the things that matter can sometimes be hard. A lot of entrepreneurs get easily trapped by 'shiny object syndrome'. So many things and opportunities present themselves, and you get all over the place without actually achieving anything.
You end up stressed and overwhelmed with projects that you start but never get the chance to finish.
As Confucius would say, "He who chases two rabbits, catches none". That's why you need to define what is important to you and what you want to pursue in your life.
I will give you a few quick actionable tips that will help you be laser-focused when it comes to your business and your personal life.
Focus on your business
Defining your mission, vision, and values is the great first step to take. Once you have these in place, they will serve as elements of your organization's North Star. When you need to make a decision, you can check it to see if you are on the right course to achieving your goals.
The Vision statement defines why your organization exists and where you want to be in the future.
The Mission statement will help you achieve your Vision by giving answers to these questions:
WHY does your organization exist?
WHAT does the organization do?
WHO the organization does it for?
HOW the organization does what it does?
It's important to not only define these. You need to write them down and share them with your entire organization. It's crucial that everyone knows them by heart, and that every decision that needs to be made is in line with your Mission and Vision statements.
The Values of one organization help with creating a healthy company culture. Once you have your core values defined, they will serve as your decision-making tool when hiring new employees.
Everyone should be accountable for each core value. Even managers and CEOs should be called out if they don't act according to the defined core values.
Focus on your Personal life
Being an entrepreneur and mainly focused on businesses that I managed and owned, I wasn't as present in my family life as I would have wanted to be. So, together with my wife, we decided to try applying business principles to our relationship.
We started having family meetings, making plans and defining goals and visions for our family and became a high-functioning team. Once I saw that it worked, I decided to share it with other entrepreneurs that might be struggling with work-life integration as well. That's how the Managing Happiness course was created.
At first, it was a course created to help couples, but over time, it became evident that it could also help individuals who want to work on their personal development.
One day, I found the fact that people who report their weekly progress to a friend have an over 70% success rate.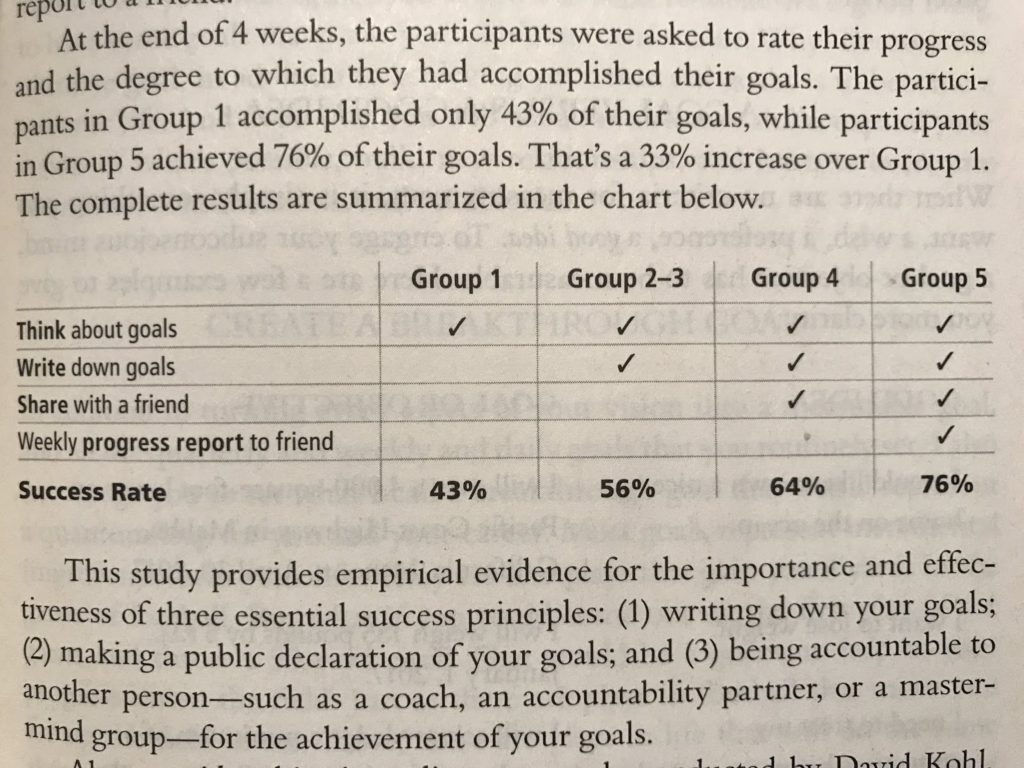 So, I got an idea to create a mastermind.
A group course where I gather like-minded people who want to improve their personal life and work on achieving their short and long term goals.
We work together on defining those goals as well as defining and implementing habits that would bring us closer to those goals.
Each member of the group has their accountability buddy, which acts as a support and makes sure you are on track with your habits and weekly commitments.
To make it more fun and visually appealing to the group members, we also built an app – a free habit tracker. You can use it to set and track your habits.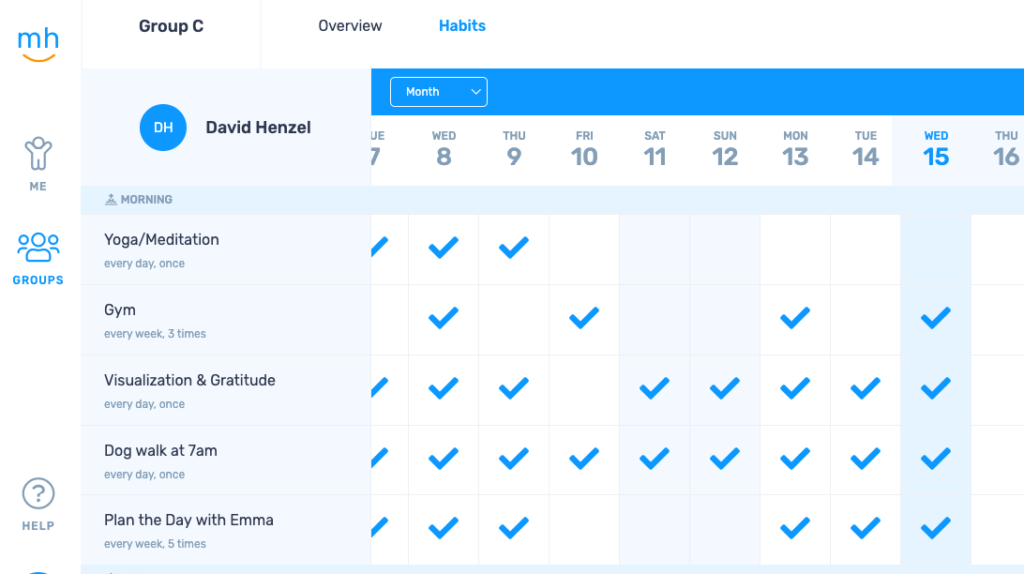 If you are interested in learning more about the Managing Happiness Mastermind or want to join, check out the website managinghappiness.com