Top 6 Activities Around Portorož
From cycling on Istria's most famous trail to witnessing the magic of the sea, the Slovenian coast has something for everyone.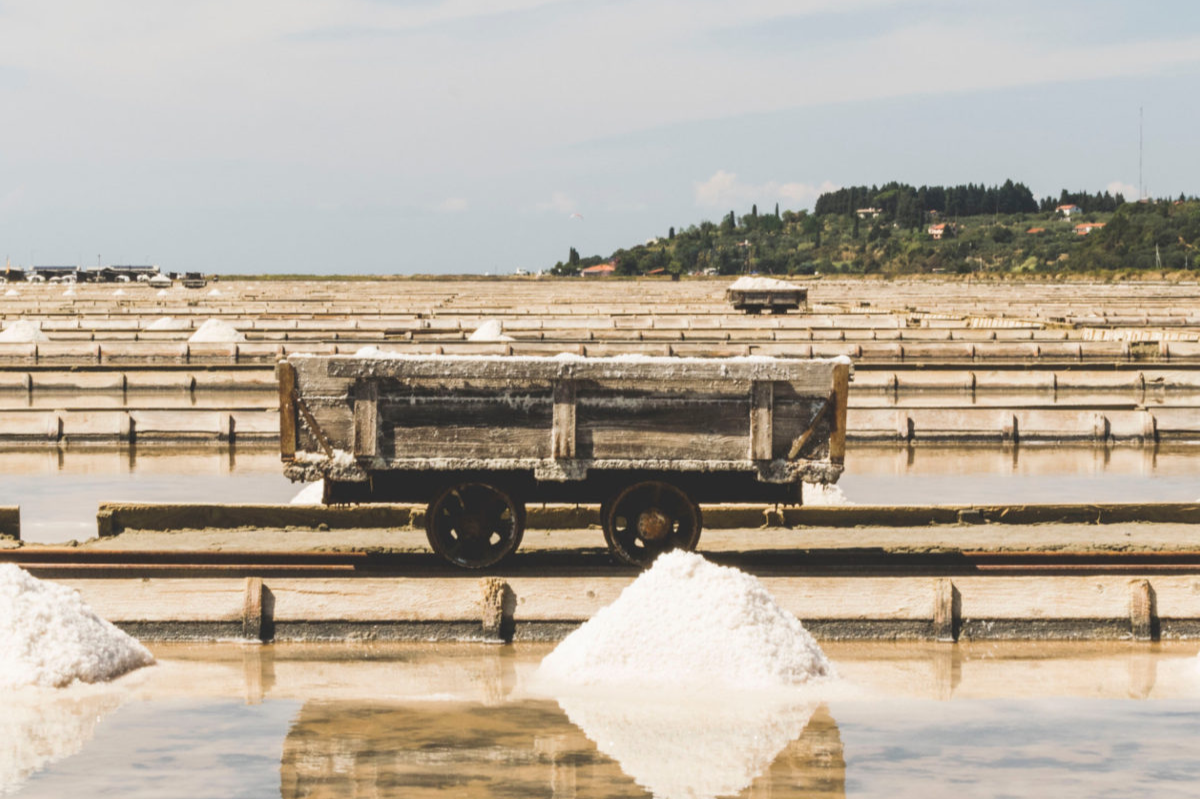 The Slovenian coast is a haven for food lovers, granted. But apart from its many restaurants and bars, there's much more for those looking for a bit of adventure and sightseeing. Here's what you can do around Portorož.
Cycling on the Parenzana Trail
Rent a bike or scooter and discover a beautiful path where a train track, built 100 years ago, once existed. Now you can drive through Istrian terrain and discover why Parenzana—with its tunnels, viaducts, and panoramic views—is one of Europe's most popular biking trails.
Fonda Fish Farm
Visiting a fish farm might not sound too appealing, but a visit to Fonda Fish Farm is worth your while. A boat will take you to see the fish ponds and the Piran sea bass swimming around in the natural reserve. You'll hear interesting stories from fish farmers' everyday life. And it gets even better when the tour finishes with a tasting of fish, olive oil, and wine.
The Sečovlje Salina Nature Park has three separate and unique parts that are all worth a visit. At Lera, you can admire a 700-year-old salt harvesting method that is still in use today and buy some interesting salty products at the shop, while at Fontanigge you can visit a salt-making museum that represents a salt harvesters' home that was also used as a salt warehouse. At the end of the tour, don't miss out on a unique opportunity to enjoy natural remedies from Sečovlje Salina Nature Park at Thalasso Spa Lepa Vida.
Magical World of Shells Museum
Did you ever imagine what 4,000 seashells look like? Wonder no more, as this is exactly what you'll find at this peculiar museum. You'll not only see clams, but also many other animals that live on the sea bed, such as starfish, sea urchins, crabs, and snails. You'll also discover in which clams grow the most beautiful pearls.
Climb the Bell Tower
In Koper, the capital of Slovenia's coast, you must stop in the old city center at Tito Square. Here, you'll see one of the greatest examples of Venetian Gothic architecture, the Praetorian Palace. Right beside it stands Koper Cathedral with its 54-meter-high bell tower that protects the oldest – and still functioning – bell in the country. Climbing its 204 stairs will reward you with great views of the Port of Koper and a lovely city below.
Sup from Piran to Fiesa
Here is something for those who are immune to March sea temperature (around 10°C): keep your balance while paddling on a sup and look at the most diverse part of the Slovenian coast from another point of view. Take a waterproof camera with you if you wish to snorkel around Fiesa where the sea is the clearest.