Don't Miss Out on These 5 Gems While in Slovenia
5 things you should not miss out on when visiting Slovenia.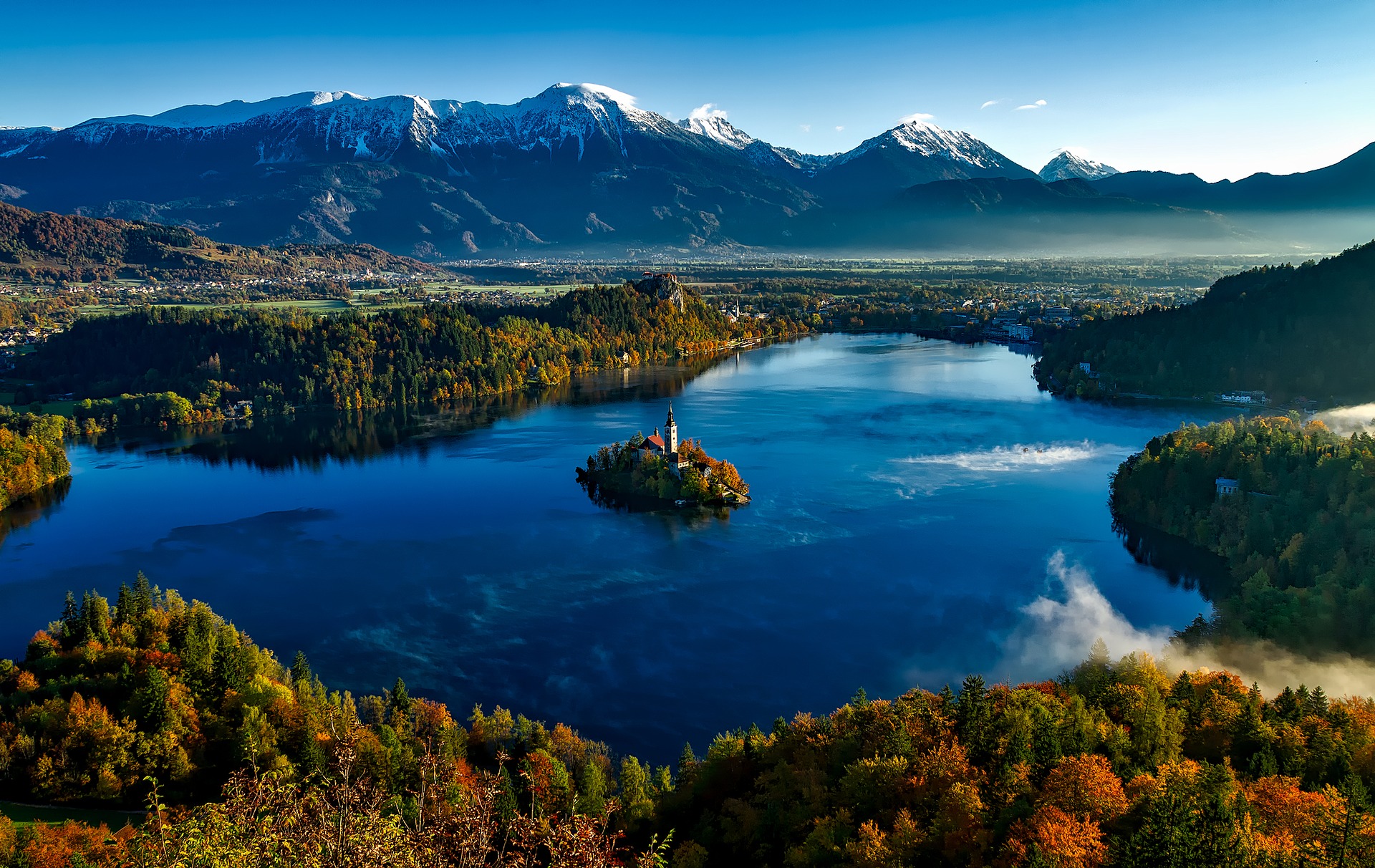 If Slovenians were to describe their country to a complete stranger, they would say: Slovenia is a small package, full of magnificent content. And they would not forget to add that you can literally skinny dip in the blue Adriatic Sea and ski on steep Alpine slopes in the same afternoon.
Here are the 5 things you should not miss out on when visiting Slovenia, the only country with love in its name – and love is what you'll feel.
Lake Bled
You will definitely want to visit Lake Bled, one of Europe's most romantic places. And who knows, you might even return someday to get married on its tiny island with a picturesque church against a magical backdrop consisting of a hill-top medieval castle. A short but steep walk uphill to Beld Castle will reward you with a great restaurant offering magnificent views of the lake, the Bled history museum, and the castle printing press in which you can admire some 'black' art.
Piran & Sečovlje Salinas
Picture narrow streets in one of the best preserved historical towns in the Mediterranean – Piran, the sun sinking into the sea, a walk along the town's stone walls. Such a joy to experience! And how about a visit to Sečovlje Salina Nature Park where you can enjoy an astonishing view of the saltpans and a get glimpse into the 700-year-old salt harvesting method.
Lipica
A walk around the Lipica Stud Farm will offer you exquisite Lipizzaner schooling shows, trainings, horse riding, and bonding with ponies for children. The estate even offers a golf course. And if all this walking is a bit too much, you can simply enjoy the heritage of the white Lipizzan horse by means of a carriage ride as befits this estate from the 16th century.
Caves and Castles
Between the Alps and the Adriatic, you'll find two magnificent karst caves with beautiful dripstones. Škocjan Caves will amaze you with its spectacular underground river, and in the Postojna Cave a tourist train will take you on a ride among peculiar karst phenomena. There's even a medieval cave castle nearby, Predjama Castle, that's built within a 123-meter-high stone cliff. The castle also comes with secret tunnels that provide vistors with a good dose of adventure.
Soča Valley
Soča Valley, with its turquoise blue Soča river, is Slovenia's adrenaline heaven that offers many activities from kayaking, canyoning, mountain biking, skydiving, and zipline, to fly fishing, adventure parks and more. And for the more romantic souls out there, be sure to visit the numerous waterfalls and deep green gorges. Soča Valley was even featured in Narnia films for its fairy-tale-like beauty.