Webinars
An online meeting place for like-minded, results-driven, and mindful marketers. We'll talk about marketing, business, innovation, life, and bold dreams.
The new era of inOrbit is here, ready to accelerate your newest digital project! 
We present you inOrbit webinars – a series of online events with a strong focus on bringing together people to discuss the initiatives and challenges that are redefining the global industry.
Make sure to join us for one of the most sought-after digital experiences with global leaders and key players in business and marketing to see how you can reimagine your next big digital venture in 2021 and beyond.
Program
Lucy Heskins | 9th February 2021 | 3 pm (CET)
How to rein in your boss, get closer to real numbers and help launch your startup's platform.
You've just joined your first startup. The concept sounds great, and you can see how it would genuinely solve a problem. But there's a problem, you've just heard the forecasted targets you're meant to achieve this year seem incredibly optimistic. Impossible perhaps.
It's time to get your go-to-market strategy ready.
Tune in to learn from Lucy how to create your first go-to-market strategy, in a way that will get buy-in from your boss, direct your activity and give your Board confidence in your approach.
Created for startups marketers, you'll learn:
the importance of setting up your GTM strategy alongside product development
ways to identify your profitable potential customers and what to ask them to create proper buyer personas
the channels available and how to select the right ones based
how to think about the wider business model and increase your chances of success from the start.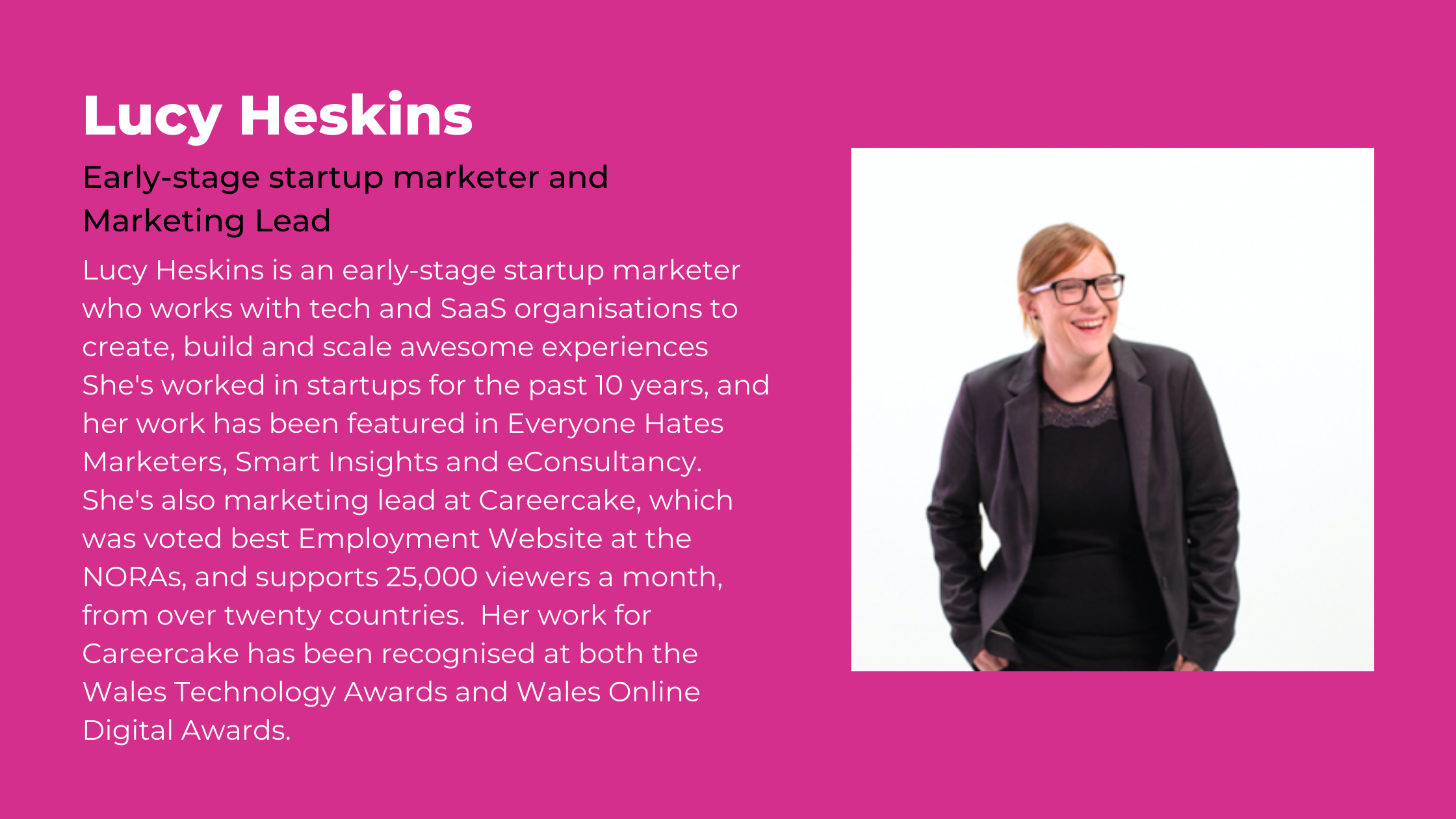 ---
Luke Quilter | 17th February 2021 | 2 pm (CET)
The world has changed, but what exactly does that mean for business and the way we talk to our customers?
This talk will explore how both business and marketing level trends have changed, and what you will need to do more of in the new world.
As businesses and Governments talk about 'recovery', we believe that more innovative thinking will be required. Simply put, recovery isn't enough anymore.
We'll look at:
the mindset required to shift from recovery to innovation;
the tools and models necessary to help you plan for the new world,
what area of marketing businesses and their leaders will need to be comfortable within the new world.
A talk filled with insight, actions, and takeaways.
Mackenzie Fogelson | 24th February 2021 | 3 pm (CET)
Uncertainty makes us uncomfortable. It is the breeding ground for tensions, fears, emotions, and resistance. It produces stories — often catastrophic and very untrue ones — that run our lives and drain our energy.
It is this fear and these stories that cripple our teams and companies. 
It's not that we will ever eliminate the fear, tensions, or stories; it's about learning to move through it all so we're not doing damage to ourselves and others. And, creating the conditions in our teams and companies for honesty, trust, creativity, and innovation.
Mack will share tools, practices, and perspectives about moving through uncertainty so we're mindful about creating the conditions we want. This webinar is for those of us who are looking to bring these shifts — as leaders and on our teams — over time:
FROM talking about each other TO talking to each other
FROM people-pleasing TO asking for what I need
FROM learned helplessness TO taking the initiative
FROM fear of getting it wrong TO reframing decisions as choices and experiments
FROM perfectionism, hustling, and proving TO make small moves, learning, and steering
We cannot control or predict our way out of uncertainty. But we can learn how to move through it so we can feel good and do good work in the world.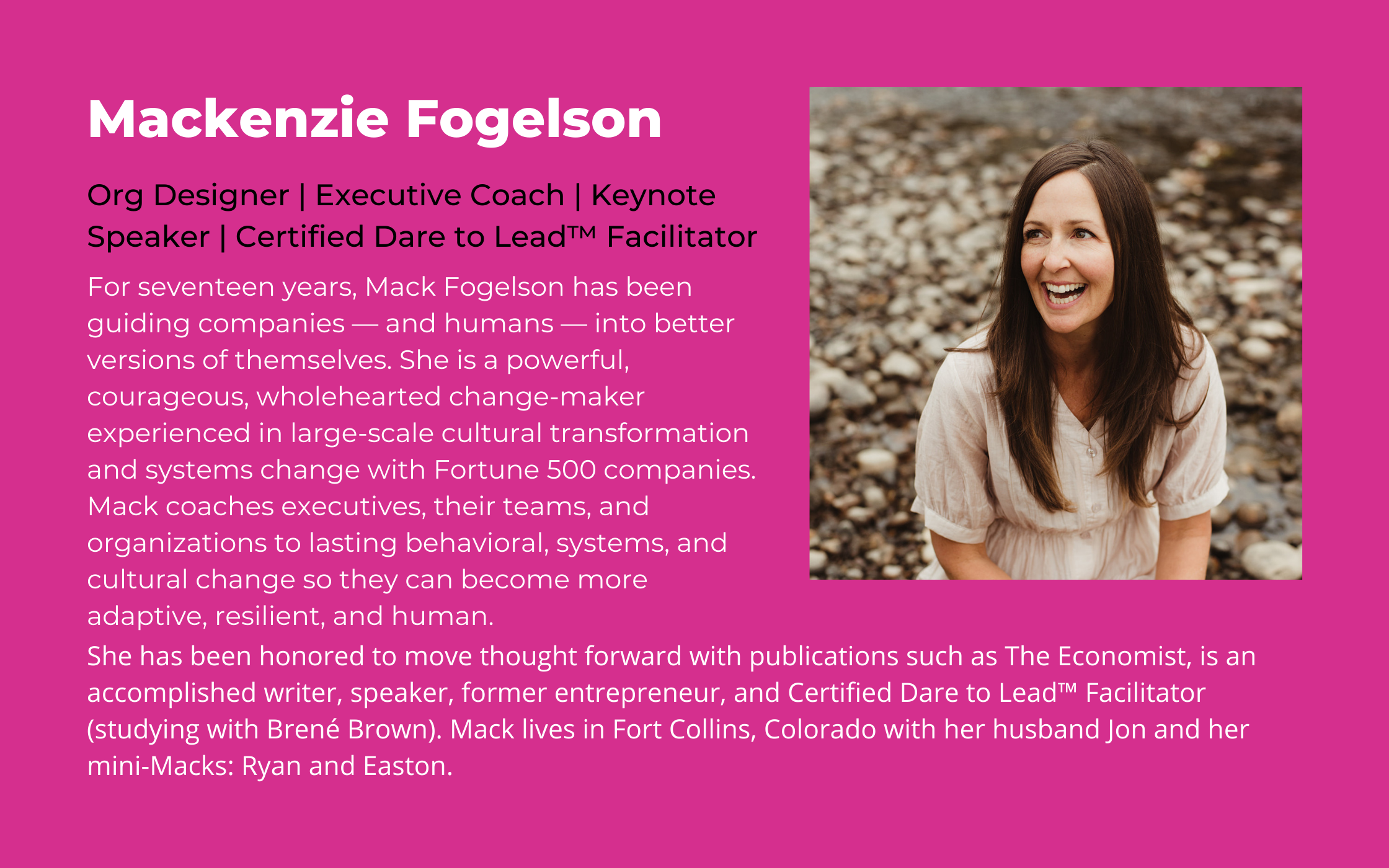 ---
Brad Geddes | 4th March 2021 | 3 pm (CET)
Ad creation and testing are essential when managing Google Ads accounts. The introduction of responsive search ads has made this even more complicated. In this webinar, you will learn:
How to create effective text and responsive ads
How to test ads
What metrics are best for testing
How to gain insights from your ad tests
Join us to perfect your ad creation and testing to ensure you are getting the most out of your Google Ads account.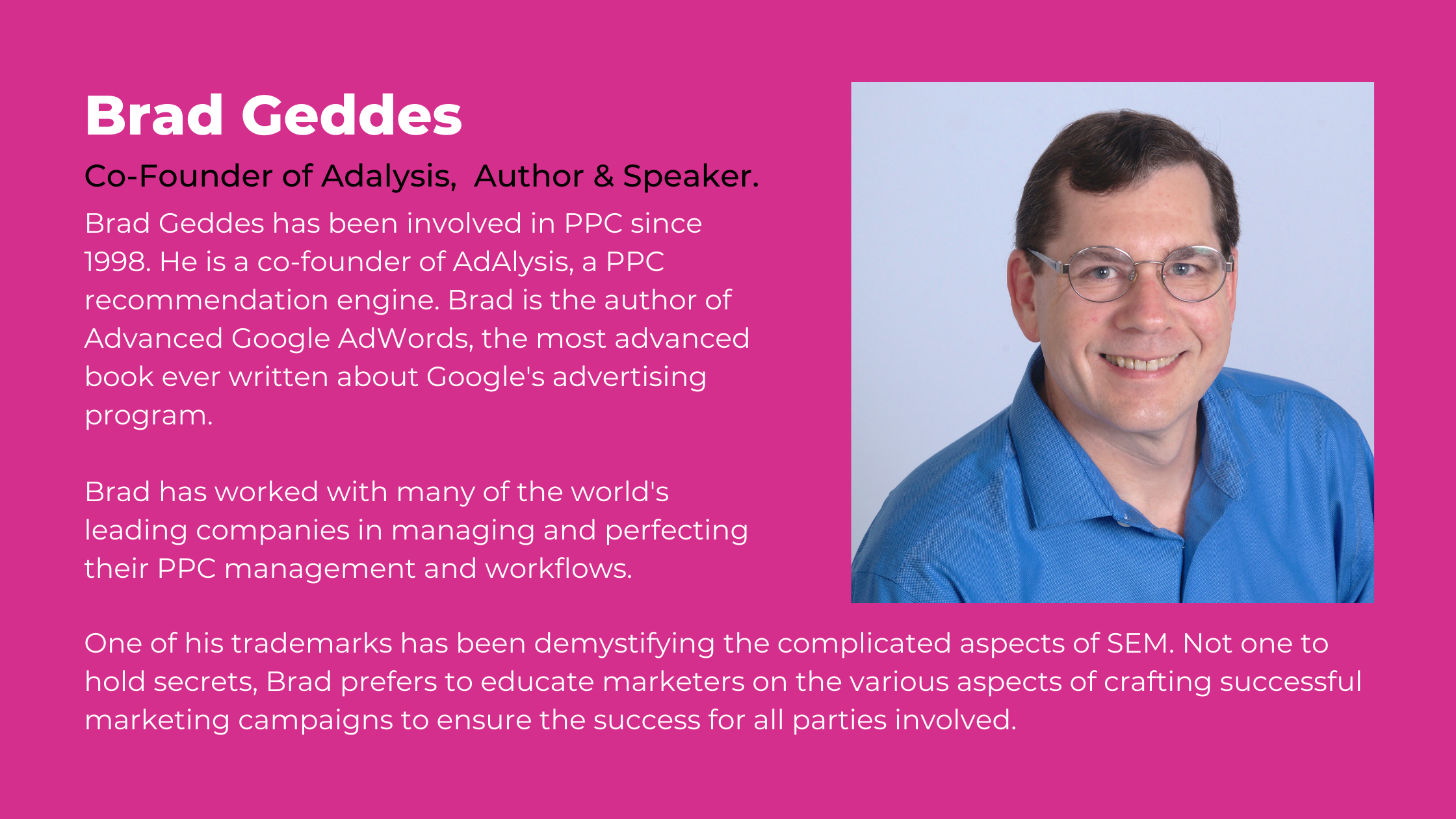 ---
Building Breakthrough Content for LinkedIn
Purna Virji | 9th March 2021 | 3:30 pm (CET)
Join this session to get tactical tips and strategic insights into best practices to create a successful content strategy (organic and paid) on LinkedIn.

---
James Brockbank | 14th April 2021 | 3 pm (CET)
The #1 area of SEO that pretty much any business should be focusing on in 2021 is building topical authority… but it's an area that's commonly misunderstood and overlooked.
You see, Google's goal is to return the most relevant results for any search query, and when you're able to demonstrate that you're a true expert in your space, it becomes way more realistic to land top rankings and own the SERPs for topics, not just single keywords.
But how do you build topical authority? Great content and great links, that's how. And there's a proven (and scalable) process that you can follow to help the search engines to see you as an established expert in your niche and supercharge your organic traffic as a result.
Here's what that process looks like:
Research and plan your topic cluster(s)
Analyse the SERPs with a product expert and figure out the strengths and weaknesses of other content
Create and publish content based on a proven rank-ready framework
A solid internal linking strategy
Earn links from the right sources that position you as an industry leader with digital PR
Analyse, optimise & repeat
This webinar will be packed with actionable insights and examples, meaning that attendees will leave the session ready to rethink their content strategy and leverage authority to gain a competitive advantage.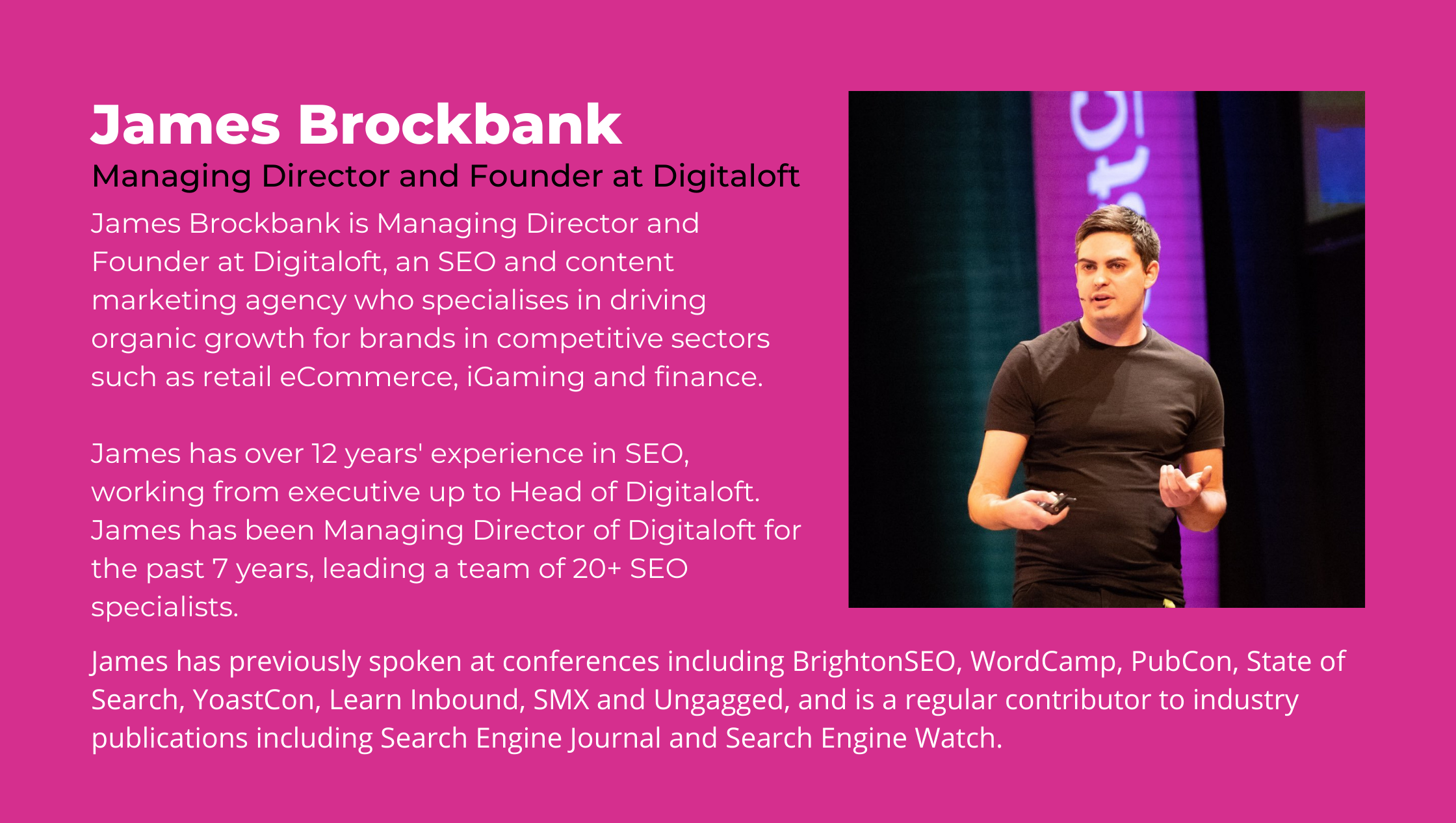 ---
Previous webinars – watch it again!
Don't miss out on this amazing series of webinars with international experts – watch the replay of all the inOrbit webinars. And don't forget to share them with your friends and colleagues.
How to create websites people LOVE to convert to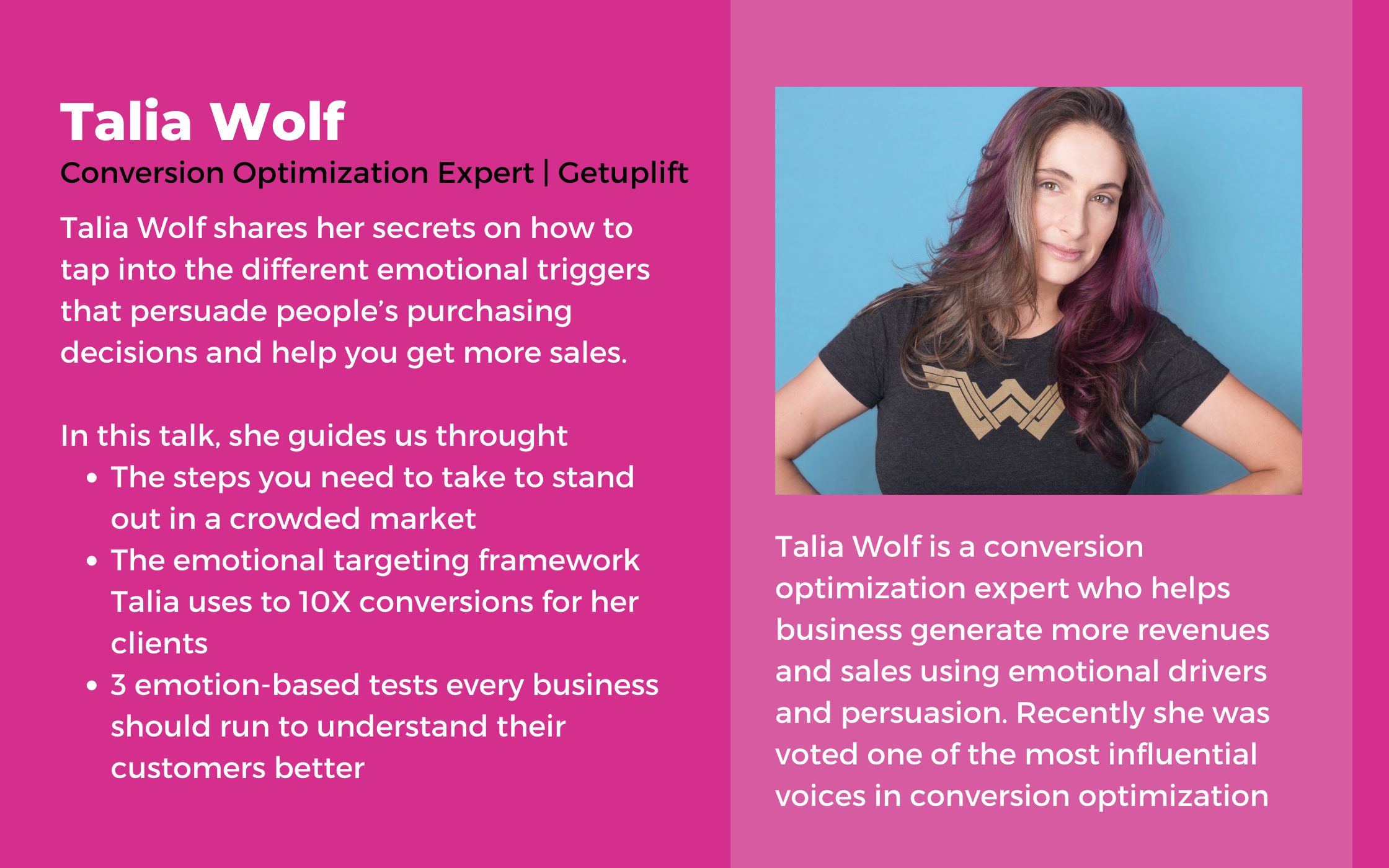 Storyselling
In 2021 more data will be created than in all the previous years of human history combined. Facts Tell, Stories Sell or Storyselling answers the question of how to utilize all the data, analytics and metrics that we are bombarded with and use them to tell strategic stories that:
Grab attention
Increase your sphere of influence
Give your brand transparency
Close sales
Retain clients
It is scientifically proven that 90% of all buying decisions are based on emotion, being able to tell an engaging story emotionally engages your client.
Grab attention – this doesn't mean renting a billboard in Times Square or hiring a skywriter. Grabbing attention helps your product or service to stand out in your client's mind as they sort between 2-3 million pieces of information per day.
Increase your sphere of influence – we are the guide on our client's journey through the world of products goods and services that we offer. Our client is the hero and we are the mentor, if we reverse those roles the results are not favorable.
Transparency – Every client wants to do business with someone they know, like and trust. How do we position ourselves as on open book so we are their trusted advisor?
Closing sales – The first three items set the table for what we all want more sales. By implementing those items on a regular and consistent basis watch your closing ratio rise by 40-50%.
Client retention – Is a sale the close of a relationship or just the beginning? We summarize everything we have learned so we can keep and retain the clients we have which is much more cost effective than always gathering new ones.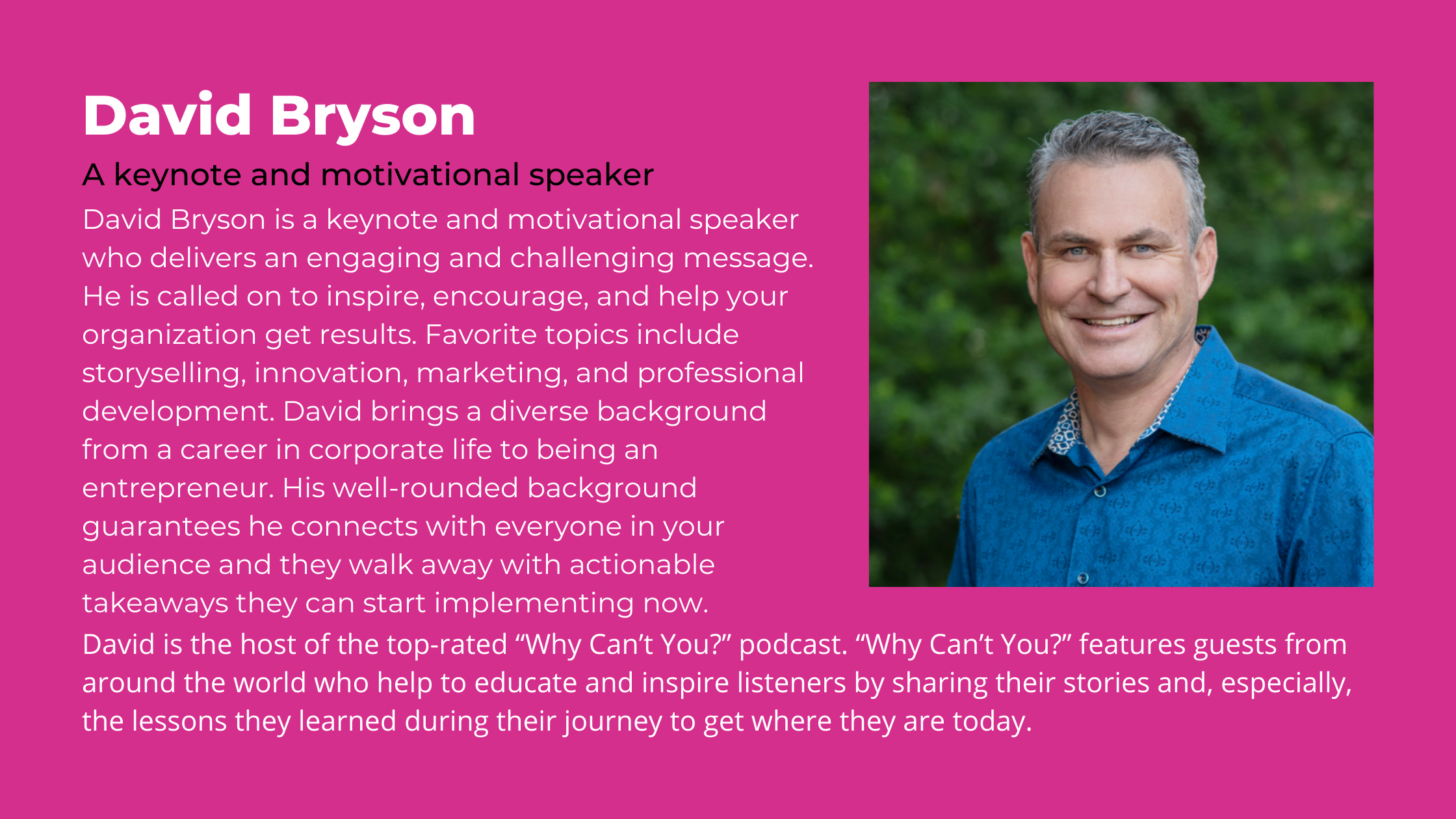 Who is this for?
No matter if you're a Marketing expert or beginner, an Entrepreneur or Agency Owner, our webinars will offer topics that are relevant to everyone.
We will dive deep into B2B and B2C strategies, and explore with you basic and advanced tactics and tools so that you become a pro in acquiring, engaging, and retaining your customers.
4 reasons to join
1. Going live: Watch inOrbit high-level discussions live and be inspired by the world's brightest minds.
2. Enjoy and receive personal feedback from our speakers – you will never get any closer than that!
3. Join our community of online entrepreneurs and change-makers.
4. Take time to relax and enjoy from home
What to expect?
inOrbit webinars aren't just a place to learn about the latest in marketing: we understand that staying virtually connected encourages us to battle the side effects of social distancing. So you will get a unique opportunity to connect with top industry leaders and learn how to use marketing for keeping businesses thriving in uncertain times.
Do you have any questions?
Contact us via e-mail at [email protected] or call +386 59 075 680.
We'll be happy to answer any questions you might have.