inOrbit 2023 - The Highlights
Get Rocketed into the Marketing Cosmos! inOrbit 2023 Highlights: From Sizzling Digital Marketing Insights, Inspirational Talks on Leadership and Growth, to Building Stellar Connections and Soaking Up the Seaside Sun – It's a Universe of Knowledge and Fun.
An unforgettable journey of insights, networking, and seaside serenity has already taken place, but the cosmos of knowledge it left behind is yours to explore. Step into the highlights of inOrbit 2023, the largest regional conference on digital marketing and mindfulness (already the 7th edition!) that transformed the scenic seaside town of Portorož, Slovenia, into a thriving hub of thought leaders from around the world.
When and Where?
Held in a luxurious 5-star seaside hotel, Grand Hotel Bernardin, inOrbit 2023 made waves on March 16th and 17th, merging the tranquility of the coast with the stimulating energy of groundbreaking discussions.
The Stellar Line-Up!
Over 30 internationally acclaimed speakers, like Aaron Ross, Gill Andrews, Richard Shotton, Itay Talgam, Magda Kay; took the stage to enlighten us with their thoughts and experiences. Their insights spanned the vast cosmos of digital marketing, personal growth, motivation, and business expansion. Our Hall of Fame is getting richer every year with really amazing names, we are immensly proud of the our list of past speakers for inOrbit conferences.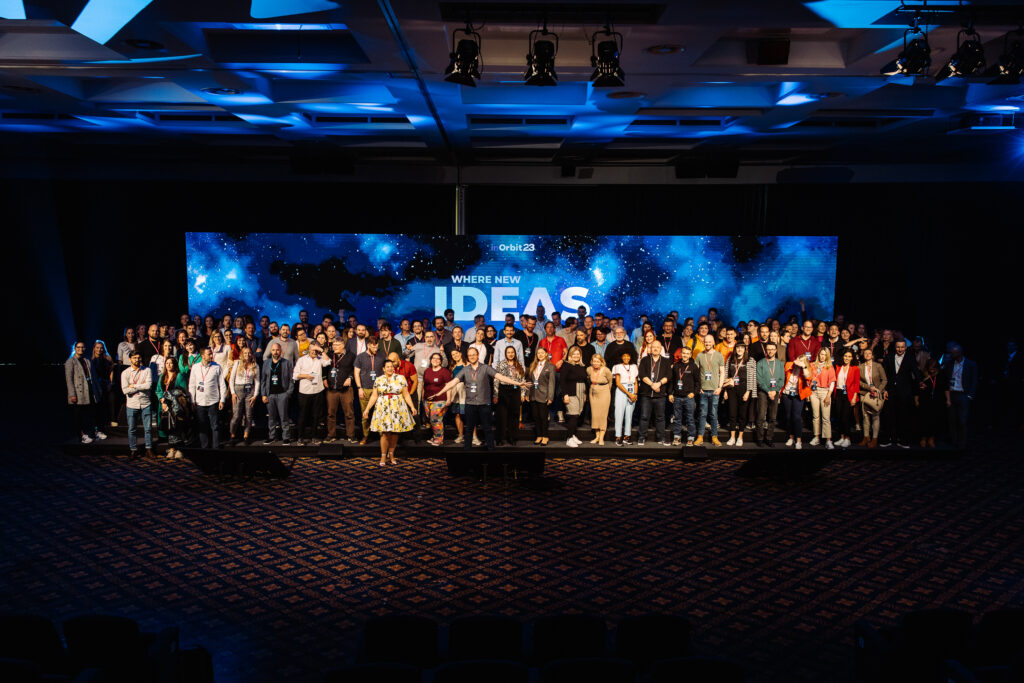 Guided by the Stars: Our Tracks
The conference was a perfect blend of strategic planning and practical application, tailored to cater to the needs of all participants, whether they were managers, directors or specialized digital marketers.
Strategy Track: Specially designed for marketing managers and directors, this track emphasized leadership, strategic planning, and other key areas of each business.
Deep Dive: A track dedicated to digital marketing specialists who were ready to delve deep into their respective fields and gain a wealth of knowledge.
Participants also had the opportunity to attend four in-depth workshops on various facets of digital marketing, each providing invaluable practical experience and insights. Shifting from a "Workshop day" of previous years we transformed the Workshops into a thrid track of inOrbit conference.
Delve into our universe of inOrbit 2023 highlights and extract the nuggets of wisdom from the industry's best. This journey through the stars of the conference is an opportunity not to miss, with wisdom-filled galaxies waiting to be discovered. Enjoy the journey and remember, you're already in orbit!
Key Takeaways from inOrbit 2023
From discussions around strategic growth to deep dives into technical digital marketing topics, inOrbit 2023 was a treasure trove of invaluable insights. Here's a snapshot of the knowledge shared by leading experts. You can also have a look at inOrbit knowledgebase for articles on hottest topics this year's speakers have prepared.
Strategic Pathways to Business Growth
Our speakers outlined the need for businesses to align their growth strategies with evolving digital landscapes. Key points include:
Identifying Growth Opportunities: Be agile in spotting new opportunities for growth by continually monitoring the market and customer behavior.
Data-Driven Decision Making: Make extensive use of data and analytics to inform strategic decisions and drive growth.
Leveraging Technology: Embrace digital transformation and use technology to optimize business processes and improve customer experiences.
The Leadership Lens
The conference highlighted the role of leadership in driving digital transformation and creating a culture of innovation.
Embracing Change: Leaders need to model adaptability and resilience in an ever-changing digital landscape.
People-First Approach: Putting people at the center of your strategies encourages innovation and fosters a positive work culture.
Leading with Empathy: Leaders should build connections and inspire their teams by understanding and addressing their needs and concerns.
Agency Development
Leading speakers shared their perspectives on how to build a successful agency in the digital age:
Building a Unique Value Proposition: Stand out from the competition by identifying and communicating your unique value.
Effective Client Management: Build and maintain strong relationships with clients by providing exceptional service and delivering consistent results.
Investing in Talent: Your team is your biggest asset. Invest in training and development to ensure they stay at the top of their game.
Workshop Wisdom
Hands-on workshops offered participants the chance to explore specific aspects of digital marketing:
Google-Proof Your Sites: with methods to mitigate risks associated with Google updates
TikTok universe, organic and paid: with crafting compelling content that resonates with the target audience and mastering the art of audience targeting for optimized reach
Agency Insiders: with learning from common mistakes in agency growth strategies
Is ChatGPT really the future of digital marketing: with guided demonstrations to create valuable content (meta data, structure data, product descriptions and more).
Building a community
The networking opportunities at inOrbit 2023 were truly out of this world! With over 400 attendees hailing from diverse professional backgrounds and an array of internationally acclaimed speakers, the event offered a prime platform for building meaningful connections. Opportunities for networking extended beyond the formal conference sessions, with a variety of social gatherings and off-conference activities where participants could mingle, exchange ideas, and build relationships in a relaxed and enjoyable atmosphere. Whether attendees were seeking collaboration, inspiration, or just a chance to converse with like-minded professionals, the galaxy of networking possibilities at inOrbit 2023 catered to everyone's aspiration.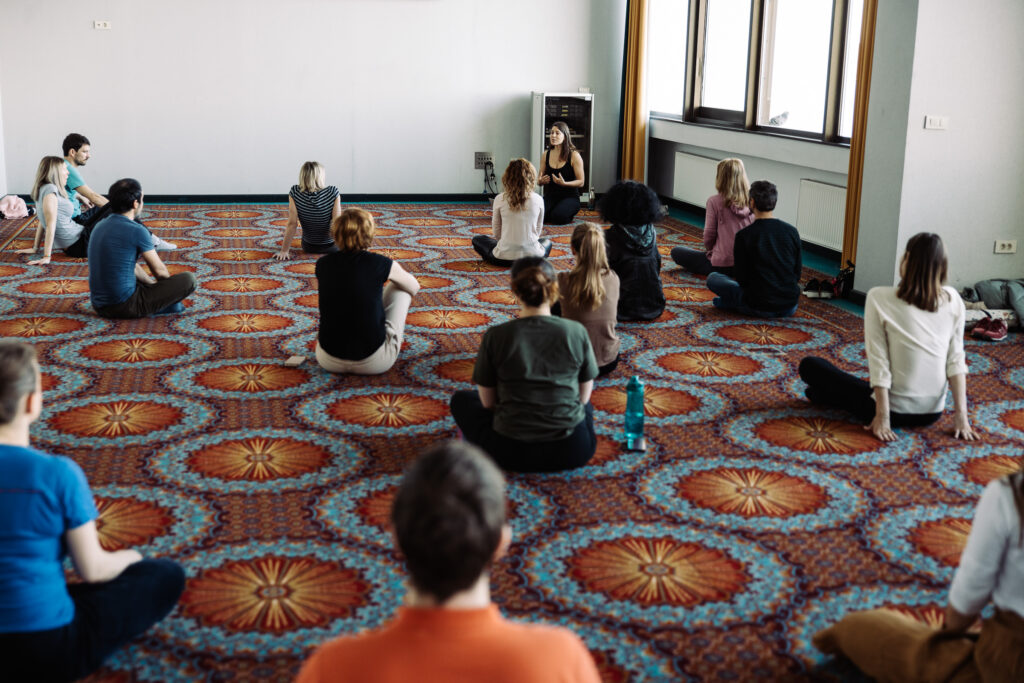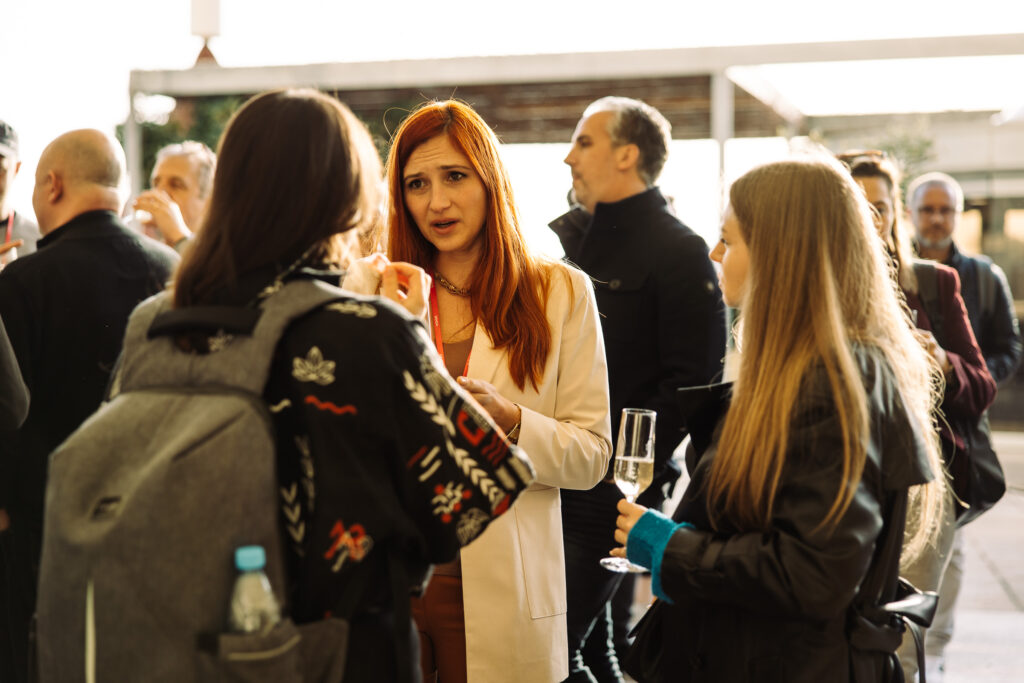 What's next?
🚀 Get Ready for Lift-Off with inOrbit 2024! 🚀
Are you ready to elevate your digital marketing skills, propel your business growth, and ignite personal development like never before? Pack your curiosity and join us on 9 – 10 April 2024 for the next inOrbit conference, set to take place in the coastal town of Portorož, Slovenia.
Prepare yourself for an immersive experience that goes beyond the realm of a traditional conference. Picture days packed with enlightening talks from global industry experts, deep-dive workshops for hands-on learning, and incredible networking opportunities with a diverse group of professionals. And when the sun sets, the seaside will play host to unforgettable off-conference activities, offering the perfect setting for nurturing connections and letting new ideas wash over you with the calming sea breeze.
Loved it! One of the best conferences I've ever been to. A conference, seaview, beach … what's not to love?

Tanesha Austen, Armchair Marketing (UK)
So, are you ready to take the plunge into the future of digital marketing, business, and personal growth? We can't wait to welcome you to inOrbit 2024 – where a universe of knowledge, connections, and experiences await!
Book your calendars, subscribe to our newsletter to get the latest updates and join us on this remarkable journey!