Top 10 Wines of Slovenia
10 best award-winning wines voted by wine experts that you certainly need to taste while in Slovenia.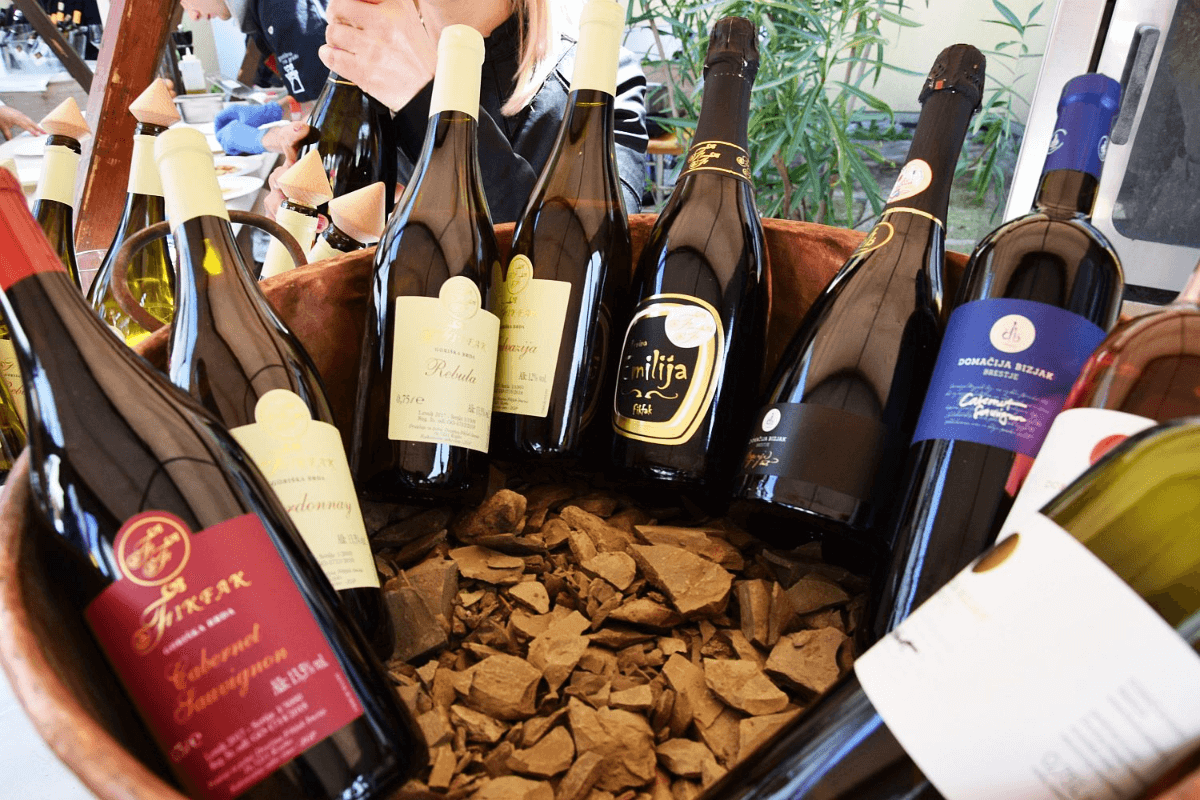 If you're a wine lover, you're in the right place.
Slovenia is quickly gaining more prominence as a top wine destination with its top-quality wines and abundant wineries. And there's so much variety in the styles of wines you can find here. 
Below are Slovenia's 10 best wines that you certainly need to taste while you're here. All are award-winning wines that have been voted for by wine experts, including the Decanter World Wine Awards. 
Iglič Furmint 2016
Furmint (known as Šipon in Slovenia) is a white grape variety that's currently very popular in the international wine scene. You may already be familiar with it, being the main ingredient in Hungary's sweet Tokaj wines. Iglič Furmint 2016 is a fresh and fruity wine with scents of apple and green melon, and powerful white pepper and spicy aromas with flinty stony notes. It pairs suitably with a wide range of foods from light fish dishes and raw fish to well-seasoned dishes. Like all Furmints, it can be enjoyed as a mature wine.
Winery: Vino Gross
2019 Decanter Award: Platinum Medal
DP Brut Furmint 2015
Made in the Champagne method, this wine has had 18 months on lees, so it's complex and creamy. It has a white pepper spiciness mixed with some apricot and citrus. This Brut Furmint is perceived as a classic aperitif that pairs well with canapés, carpaccios, sushi, and oysters.
Winery: Dveri-Pax
2019 Decanter Award: Gold Medal
Sivi Pinot Amfora 2012
This Pinot Gris (Pinot Grigio) is an intense golden orange, almost amber in colour, with copper shades that evoke prolonged maceration. Having been aged in amphorae, it's got a remarkable texture. On the nose, it's extremely mineral, with spicy and ripe fruit notes, and is rich in the mouth. You can pair it with moderately spicy food.
Winery: Erzetič
2019 Decanter Award: Gold Medal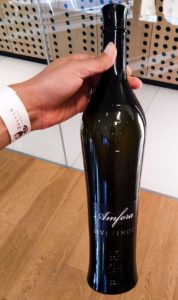 Photo by Denise Rejec of Wine Dine Slovenia.
Rosé 2018
A premium rosé for which care has been taken in the selection of the grapes, and in finding the right blend—50% Pinot Noir, 50% Blaufränkisch. Even though it's a delicate and light rosé, it doesn't lack the fruit concentration and lovely flavour. It's got structure and tannin, making it a good complement for food.
Winery: Colnar
2019 Decanter Award: Gold Medal
Rebula Up 2013
This is an excellent orange wine made from the Rebula grape that's typically found in Goriška Brda wine region. On the palate, it's sweetly spicy with some vanilla flavours, with aromas of candied orange, apricot, and dried fruit. Fun fact: Slovenia is earning a great reputation for producing top-notch orange wines. You should definitely give them a try.
Winery: Ščurek
2019 Decanter Award: Platinum Medal
Cabernet Franc 2017
An enjoyable Cabernet Franc with the typical characteristics of red peppers or capsicum, black pepper, and lots of red and dark fruit. You can really taste the oak. However, it doesn't dominate the wine's fruitiness.
Winery: Gašper
2019 Decanter Award: Platinum Medal
Prestige Extra Brut 2013
This is a blend of 60% chardonnay and 40% pinot noir that's wonderful with poultry, fish, shellfish or fresh cheeses.
Winery: Istenič
2019 Slovenian Wine Festival Award: Best White Sparkling Wine
Istenič – Gourmet Rosé Brut, 2015
An extremely dry sparkling wine made from 100% pinot noir, which gives the wine its full, distinctive  flavour and bouquet. It goes down well as an aperitif, or with oily fish, red meat, lamb, and grilled vegetables.
Winery: Istenič
2019 Slovenian Wine Festival Award: Best Rosé Sparkling Wine
Chardonnay 2015
This is a complex golden amber wine with generous apricot and honey notes, velvety texture and a long finish. Its complexity makes it a challenging wine to pair with food, so it's best enjoyed solo or with lights snacks and fresh cheeses.
Winery: Jelenič
2019 Slovenian Wine Festival Award: Best White Wine
Fino Rdeče 2015
This deep ruby red wine is a blend of 70% Merlot, 20% Cabernet Sauvignon, and 10% Cabernet Franc, having been matured for two years in French barrique barrels and one year in the bottle before market release. It's a very rich wine with scents of prunes, black currant, graphite, vanilla, charred wood and smoke. These are reflected in the mouth with the addition of liquorice and cocoa.
Winery: Ferjančič
2019 Slovenian Wine Festival Award: Best Red Wine