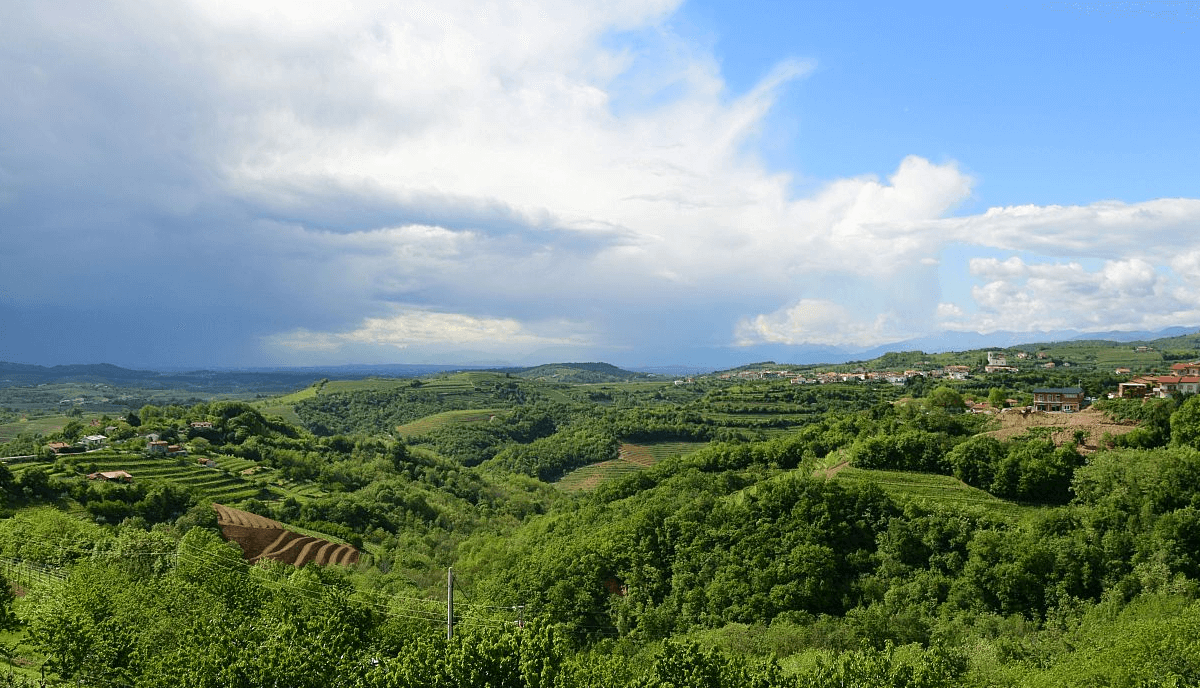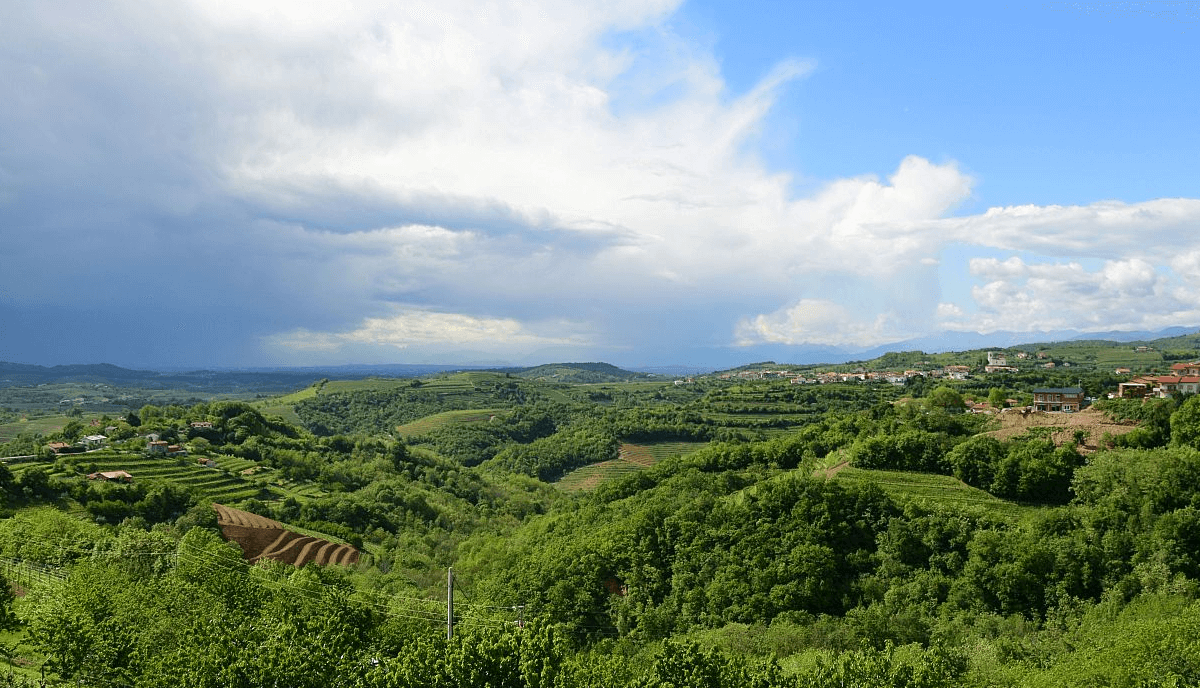 One of the best ways to discover and experience Slovenia's high-quality wines is to visit Slovenia's wine-growing regions. Slovenia has three regions that are famous for their wines: Primorska, Podravska, and Posavska. 
You're actually very lucky, as conference-goers of inOrbit20, to be based in the first and most famous of these wine regions: Primorska (Portorož, where Congress Centre Bernardin is located, is situated in Primorska). Why is Primorska Slovenia's most famous wine region? Because it packs the largest amount of the country's wineries per hectare. In fact, it produces up to 30% more wine than the Podravska region (Slovenia's largest wine region, located in the northeast of the country).
So the Primorska wine region is perfect if you want to experience Slovenia's many wine varieties in a relatively small area.
Wine Tasting in Primorska
Just imagine tasting delicious wines against a beautiful backdrop of high hills and plains, or green rolling hills. Or how about sipping on a variety of wines while looking out onto the Mediterranean coast and sea? Primorska has it all. Subdivided into four areas, each has something for everyone. 
The northernmost Goriška Brda area has gentle green hills, often likened to Tuscany. The Vipava Valley subregion is stunning with its dramatic viewpoints and quiet villages. The Karst region is a curious maze of stone houses with typical, photographable large doors. And in the southernmost part is the beautiful Slovenian Istria peninsula, where inOrbit 20 is taking place. Here, you can sip your wine while watching the sun as it dips into the sea.
The Wines of Primorska
The entire Primorska region is generally known for its strong, dry wines. And though white wines are more common than reds in Primorska, this region produces most of Slovenia's red wines. Goriška Brda is known for its white Rebula, as well as Chardonnay, Pinot Blanc and Pinot Gris; with reds being mainly Merlot and Cabernet Sauvignon. The Vipava Valley is becoming even more synonymous with its white indigenous grape varieties Zelen, Pinela, and Klarnica, in addition to the other established white and red wines. The Karst is synonymous with the rich red wine Teran, which Slovenes love to pair with the tasty Karst prosciutto. And Slovenian Istria has its Refošk (Refosco), which is the king of wines in the area, with other wines produced here being the red Merlot, Cabernet Sauvignon, and Cabernet Franc, and the white Malvasia, Chardonnay, Rebula, and Rumeni Muškat.
Primorska is a Slovenian wine region waiting for you discover. So raise a glass or more with us and enjoy Slovenia's delicious wines! Cheers, or 'na zdravje'!