Grow your agency at inOrbit 22
Decide and go for what's best for your agency and personal growth.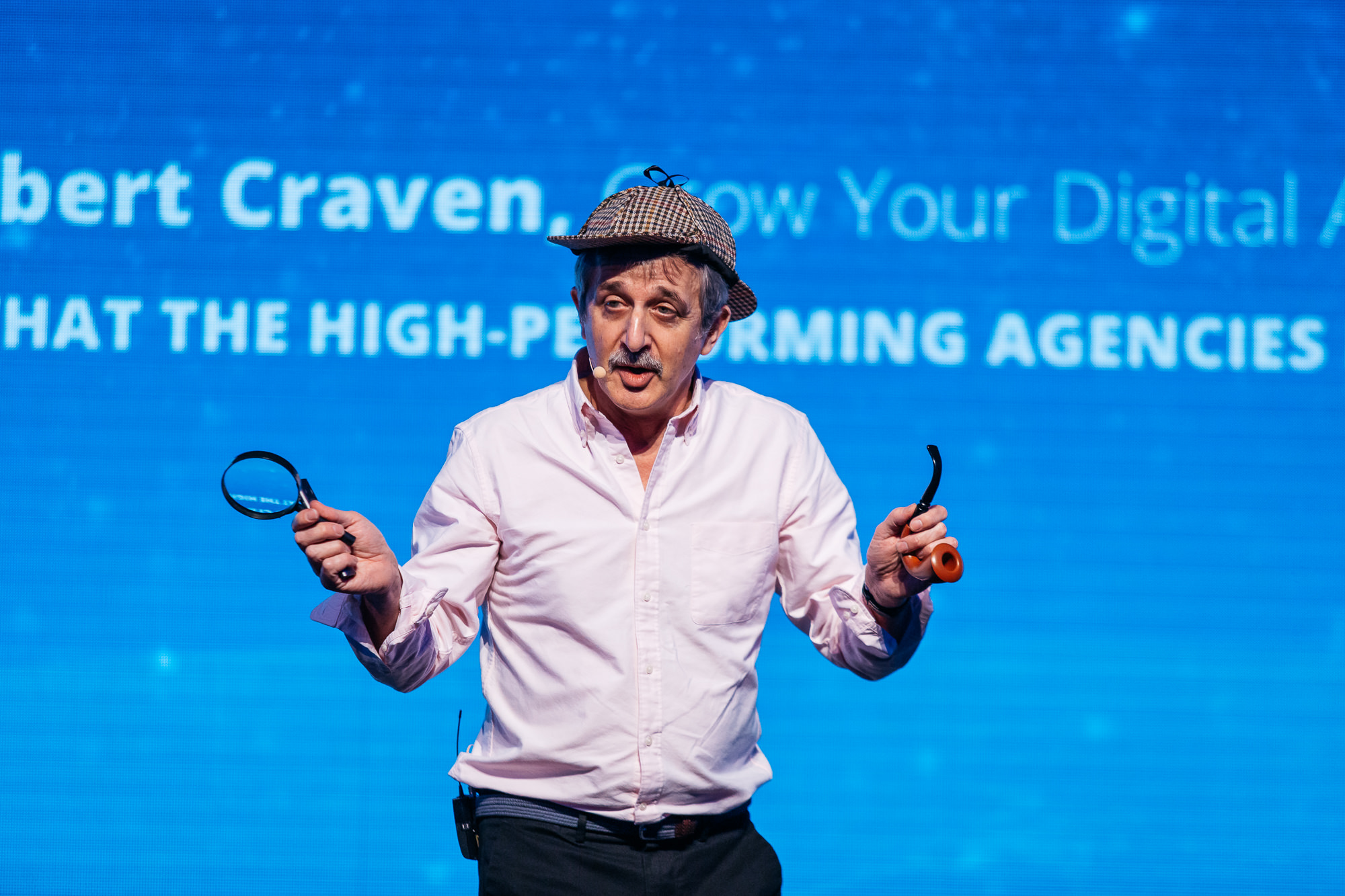 This year, a particular part of inOrbit is intended for owners and managers of agencies, mainly focusing on developing and growing small and independent digital agencies, team management, brand positioning, and work-wise processes. At the same time, one would have the opportunity to attend the sessions intended for professionals to raise their competencies.
How would your agency benefit from inOrbit 22?
On the rollercoaster of a business environment, one would need to make essential and milestone decisions daily in awe of fast-paced, dynamic, and vibrant daily life. Countless opportunities are waiting for you to reach out and grab them – but with information overload, it's hard to separate the wheat from the chaff. There's where the inOrbit conference comes in handy with a solution and preposition one cannot refuse.
The particular part of the inOrbit conference would be Monday's May 16 workshop Grow your agency and sessions explicitly created with keeping in mind the managers of digital agencies to empower them for what the future holds. We'll focus on unique selling points, on what makes your product or service better than competitors, with the world-renowned business and digital marketing leaders throughout the conference days.
Wondering how and who will lead the way to gain new knowledge? We are happy to announce that Robert Craven, Europe's leading expert on growing digital agencies, and Janusz Stabik, digital agency coach from Grow Your Digital Agency Initiative, will provide you with the knowledge you have always looked for.
A unique opportunity awaits you – meet the digital idols in person!
"GYDA Initiative is tasked to create change and agitate growth in your agency (and your life!)." Robert and Janusz will provide you with nothing less than the written above. They would point out that "taking your agency to the next level requires a major shift in mindset. To grow your agency, you need to concentrate on working on your business, not working in it… the only thing holding you back is you."
Workshop and sessions created for and with managers in mind
1x workshop + 1x lecture + Unconference mastermind session = empowering your business!
Workshop: Grow your agency
On Monday, May 16, between 10:00 – 13:00, we'll start with the pre-conference Workshop day, when the workshop Grow your agency will be held. 
Janusz Stabik would invite you to join the workshop, if:
you run an agency, and you want to take it to the next level,
you feel that your agency is underperforming and you're not sure how to make it better,
you want to network with other agency leaders and discuss in the open but confidential forum the issues and solutions among agencies right now.
What would you gain from the workshop?
Understanding what the high performing agencies do differently from the rest,
understanding the key metrics and benchmarks of high performing agencies and how you compare,
how their agency is performing compared to the high performers and their peers, and how to run a better business.
For more information and on applying to the Janusz Stabik workshop Grow your agency, click here.
Robert's session at the conference: Why is it so hard to grow your agency (and what to do about it)
On Wednesday, May 18, 2022, between 11:30 and 12:00, Robert Craven will host a session on Why it is so hard to grow your agency to get insight into how the typical agency leader's psychology works and how it works to make it work for you. You'll get to know the facts rather than opinions or guesswork about what the high performers do and discover the research findings and experience of working with hundreds of agencies across Europe. To make it even more tempting to attend the session, Robert will give you the honest answers to the top 10 questions agency leaders ask and provide you with a "blueprint" that most successful agency owners use to grow their agencies.
What would you learn from the session?
Why do people struggle to grow their agencies,
what the high performers do differently,
how to apply the same methods to your own agency,
the top questions agency leaders ask (and the answers!),
why now is a good time.
Unconference session: Agency growth
Another must-attend session for agency managers is the Unconference session on agency growth, hosted by Robert Craven on May 18, between 14:00 and 15:30.
The unconference format of the inOrbit 2022 is tailor-made for your needs! It's precisely what an unconference is about: a participant-oriented meeting, where you get to propose the topics and decide in which discussions you wish to participate.
The Agency growth part of the unconference session gathers like-minded and curious leaders to share their experiences and understanding and be a participant-driven session. You'll get a chance to spend the time with other people who have "been-there-and-done-that" and share your experiences and points of view. The platform will grant you to enjoy a 100 % sales-and-promotion-free zone where you can simply mix with other agency leaders who are your kind or people with the same agenda. For the cherry on the top, you'll discover how getting out of the conference environment can stimulate your creativity and give you those "AHA" moments and insight, which will be enriched by getting outside and talking while walking along the beautiful coast, which will for sure change your perspective.
At the session, you'll learn how to:
explore and test ideas and avenues of thought,
get feedback on your agency experience and ambitions,
see how others deal with similar issues to those that you are confronting,
see how a relatively unstructured approach to learning actually works.
Networking
Almost once a lifetime opportunity will allow you to network with your kind of people, with other international agencies and clients in the relaxed environment by the sea. Meet up with old colleagues and friends and get ready to meet new people, maybe even friends for life!
Program
Monday, May 16, 10:00 – 13:00
Workshop, Grow your agency.
Wednesday, May 18, 11:30 – 12:00
Session: Why is it so hard to grow your agency (and what to do about it)
Wednesday, May 18, 14:00 – 15:30
Unconference session: Agency growth
To learn more about the conference and sessions that might interest you, check the conference agenda!
4 reasons to join
Dream location, surrounded by sea and sun.
9 workshops, 30 sessions, and 30 speakers in 2 + 1 day.
Meeting old friends and making new connections and friendships for life at LIVE conference (we know, we waited too long!).
Enjoy high-level discussions and receive personal feedback from our speakers – you will never get any closer than that!
This one is a bonus – did we mention we'll meet IN PERSON? It's incredible. We cannot wait!
For everything, we forgot to mention and for everything you'd like to know more about, click here. InOrbit is looking forward to meeting and greets very soon!